Have you ever felt that you don't relate to certain brands anymore? It doesn't even have to do with their products; a brand you previously loved might now just seem stale or out of touch, leaving you less excited about their offerings. Or maybe you can feel, and perhaps validate, that users are pulling away from your brand, and you don't know why. 
This unconscious retreat of users speaks to a discontinuity that businesses often fail to recognize: a divergence in the worldviews between your brand and your audience.
In the broadest sense, a worldview encapsulates a collection of beliefs, values, attitudes and experiences that define our understanding of reality. Worldviews are intricate tapestries woven from the fibers of our conscious and subconscious minds. They are the stories and myths we tell ourselves and feel deep within us to be true — whether they actually are or not. 
Sociologist Arlie Hochschild posits an intriguing idea: our worldviews — or, as she more evocatively labels them, "deep stories" — aren't merely constructs of logic, morality or necessity. Rather, they serve as emotional landscapes built from our individual and collective hopes, fears and anxieties. These narratives resonate not at the level of intellect but deep within the emotional core of our being. It is this profound, intrinsic nature of worldviews that makes them a potent tool in brand strategy.
As a brand, if you don't think you have worldviews, you may have adopted the default ones from your category, which puts you at a disadvantage when looking to become a leader in your field. 
Focusing on worldviews offers a more intense and meaningful connection with audiences than the traditional approach of demographic and psychographic segmentation or values-based and social-purpose marketing. While these tactics have been instrumental in helping brands navigate the consumer landscape, they fail to paint an accurate and comprehensive picture of today's interconnected, rapidly changing society. 
Contemporary consumer behaviors and preferences are increasingly fluid. Technological advancements, such as machine learning algorithms and advanced analytics, now allow for personalized, real-time engagement — but even this strategy needs to evolve. 
What's missing is a more holistic approach, one that includes not just what people buy or how they act but why they make the choices they do at a primal, emotional level. The next frontier in marketing segmentation must delve into these narratives — these "deep stories" that shape consumer identity — offering a more nuanced, emotionally resonant connection between brands and their audiences.
On an episode of the Hidden Brain podcast, host Shankar Vedantam spoke with psychologist Jer Clifton about how an individual's beliefs shape their reality. Clifton and his research team found that there are three overarching beliefs they named "primal world beliefs": belief the world is a safe place versus a more dangerous place, belief the world is enticing versus dull and belief the world is alive rather than mechanistic. These worldviews are often with us for the long haul — while consumers will change in a myriad of ways throughout their lifetimes, research shows us that oftentimes, our deeply ingrained worldviews do not. In fact, as we move through life and our worldviews are challenged, they tend to become more deeply ingrained. Carl Jung was clearly onto something when he stated, "People don't have ideas; ideas have people." 
In essence, a brand strategy tied solely to demographics and psychographics is oblivious to the richness and intricacies of the human experience that each individual has worked to construct.
So, how can a brand go about discovering its customers' worldviews? The answer is to change your mindset around how you see your brand in relation to your users. 
We have a saying at Concept Bureau that our CEO and co-founder, Jasmine Bina, often reminds us of when we are confronted with friction in our brand strategy process – "remain curious." Great brands do not treat their users as passive consumers of information but as active co-creators of meaning, capable of exploring and developing a worldview together. Here are some starting points to begin that process.
Listen for Deep Language 
Language is the gateway into the human mind — our words unveil the metaphors we live by. Analyze the vocabulary and figures of speech your users employ and listen for repeated words and themes. See how users literally visualize your brand — is it portrayed as a companion, an authority figure or a burdensome obligation? Look out for omissions to see what language is avoided — certain words might be taboo for your audience, which could betray their fears and anxieties. 
Semantics are never arbitrary. Language conveys emotional resonance, and the language we use can influence how we perceive reality, how we reason, how we remember and how we communicate with others.
For example, Rare Beauty built its brand identity around concepts like self-love, mental health and inner beauty. If you examine the user conversations and language patterns on Rare Beauty's social media feeds, you will notice recurrences of words like "acceptance," "understanding," "struggle," "stigma," "authenticity" and "support." This lexicon betrays an emotional longing to be seen and embraced as one's true self, without judgment. Rare Beauty has echoed this language into its own communications and even the color names of products like Soft Pinch Liquid Blush shades "Worth," "Encourage" and "Hope."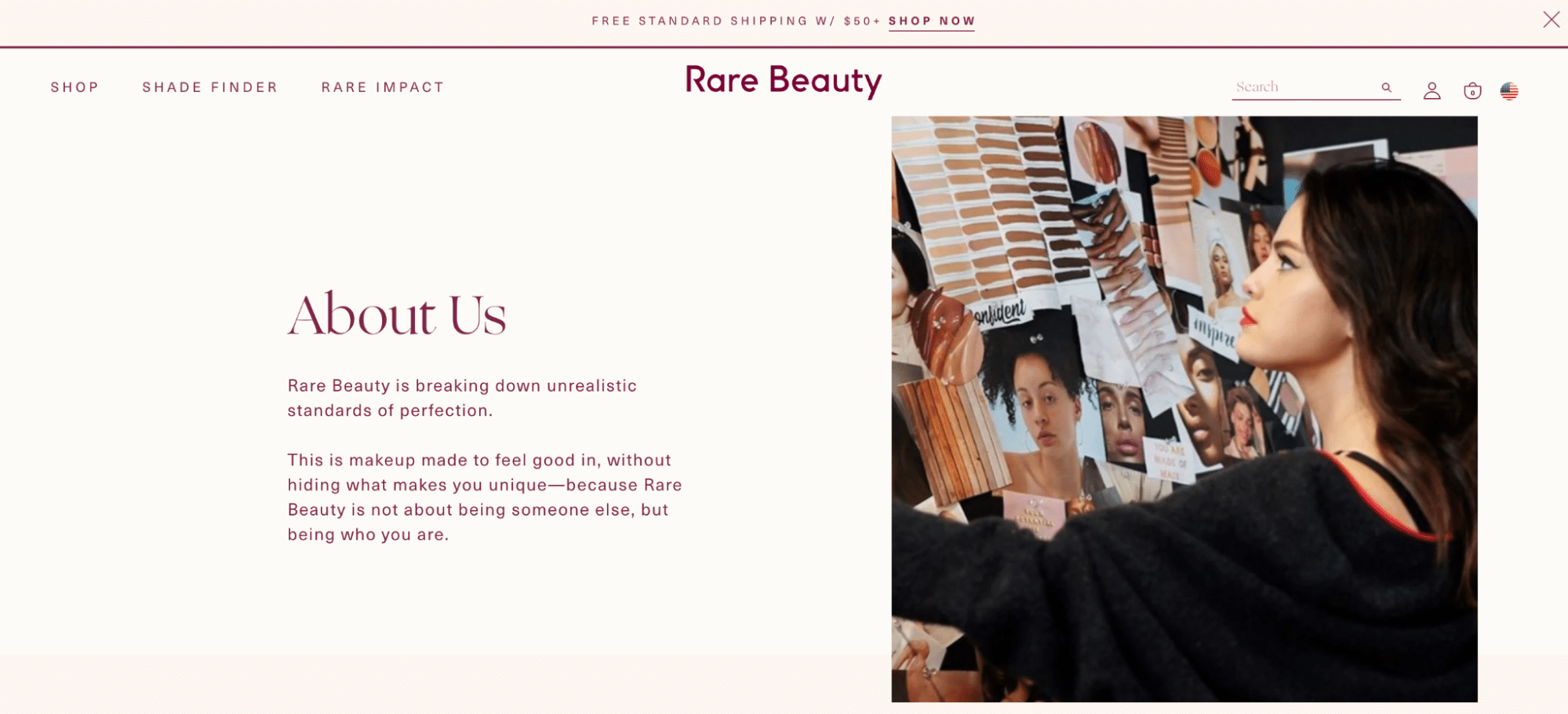 Rare Beauty understands that its customers are not defined by demographic or psychographic labels but by an emotional narrative of wanting to show their true selves. The brand further aligns with this mission by focusing on mental health awareness and advocacy. The company launched the Rare Impact Fund, which aims to raise $100 million over the next 10 years to provide access to mental health services for underserved communities. Rare Beauty also partners with mental health organizations and experts to provide resources and support for its customers and employees. 
Rather than relying on surface-level consumer attributes, Rare Beauty grounds its identity in the deeper belief system and emotions of its users, echoing their longing to be truly seen, accepted and valued. This allows the brand to establish an aligned bond with its audience. Its authenticity is solidified through the actions of its founder, Selena Gomez, who has been a vocal advocate for mental health, even documenting her own struggles and co-founding Wondermind, a mental health multimedia company. This proves to users that it's not just lip service — the brand subscribes and lives by the same worldviews that shape their choices.

The official trailer for Selena Gomez: My Mind & Me
Map the Mental Models Governing Users' Beliefs 
If you want to understand what makes your users tick, you have to dig into their mental models. Think of these as the rulebooks people use to navigate life. They're the brain's shortcuts for understanding how the world works, making decisions and even predicting what's going to happen next. But here's the thing: these mental shortcuts aren't always 100% accurate. They can be influenced by biases, emotions and even where someone grew up. Understanding these mental models isn't just interesting, it's essential for knowing what your users really value and expect from you.
Look at how your users view society's inner workings. Examine the stories they are telling themselves to explain how things happen. Who do they think holds the power, and who's just along for the ride? Get to know their fears – this can tell you a lot about what matters to them.
Next, follow their thought processes to see how they believe progress happens. Investigate their goals and the steps they think are needed to get there. Watch out for any biases they might have — are they only paying attention to facts that support their views? And don't forget to check out where they see themselves fitting into the grand scheme of things. Explore if they feel they have the power to influence outcomes or are at the mercy of bigger forces.
Deciphering the web of worldviews that influence consumer behavior is akin to tapping into a rich vein of gold — it not only establishes a profound connection but fosters a community anchored in shared values and beliefs. Worldview-based user brand alignment is vividly exemplified in the story of Artipoppe, a company that has successfully transformed its desire to sell artfully crafted baby carriers into a resource for intuitive autonomous parenting.
Artipoppe understands that its users crave freedom beyond the bounds of traditional parenting paradigms, wanting to keep their own identities while growing their families. They state on their website: "Artipoppe is a baby carrier, but it's also a lifestyle and revolves around a powerful movement. At Artipoppe, we aim to unite women and you with yourself – in a world that's full of noise and distractions. We want to make a mother's life easy, but also challenge her to stay true to herself. Ignite that spark to follow your own instincts and embrace imperfections."
Artipoppe knows that its consumers feel shackled by the expectations and societal pressures of traditional parenting and see themselves as free-thinkers who question conventions. It speaks to those disenchanted with the overly-curated and perfectionist images of parenting presented by many brands and — let's be honest — pretty much every influencer in our social feeds. Artipoppe taps into this desire for freedom and selfhood and offers, in return, flexibility, mobility and independence in parenting. With a commitment to ethical and sustainable production, they also uphold their users' core values.
By infusing these worldviews into rather functional products — baby carriers and wraps — Artipoppe allows users to feel grounded in their sense of self and carry their identities into parenthood. This is reflected in the company's marketing strategies, with videos and social media imagery that embody freedom by showcasing the multifaceted identities of women with children; women in powerful poses and nude imagery that celebrates women in their free and raw form, as well as mothers speaking of what they do and their hopes and dreams for their children.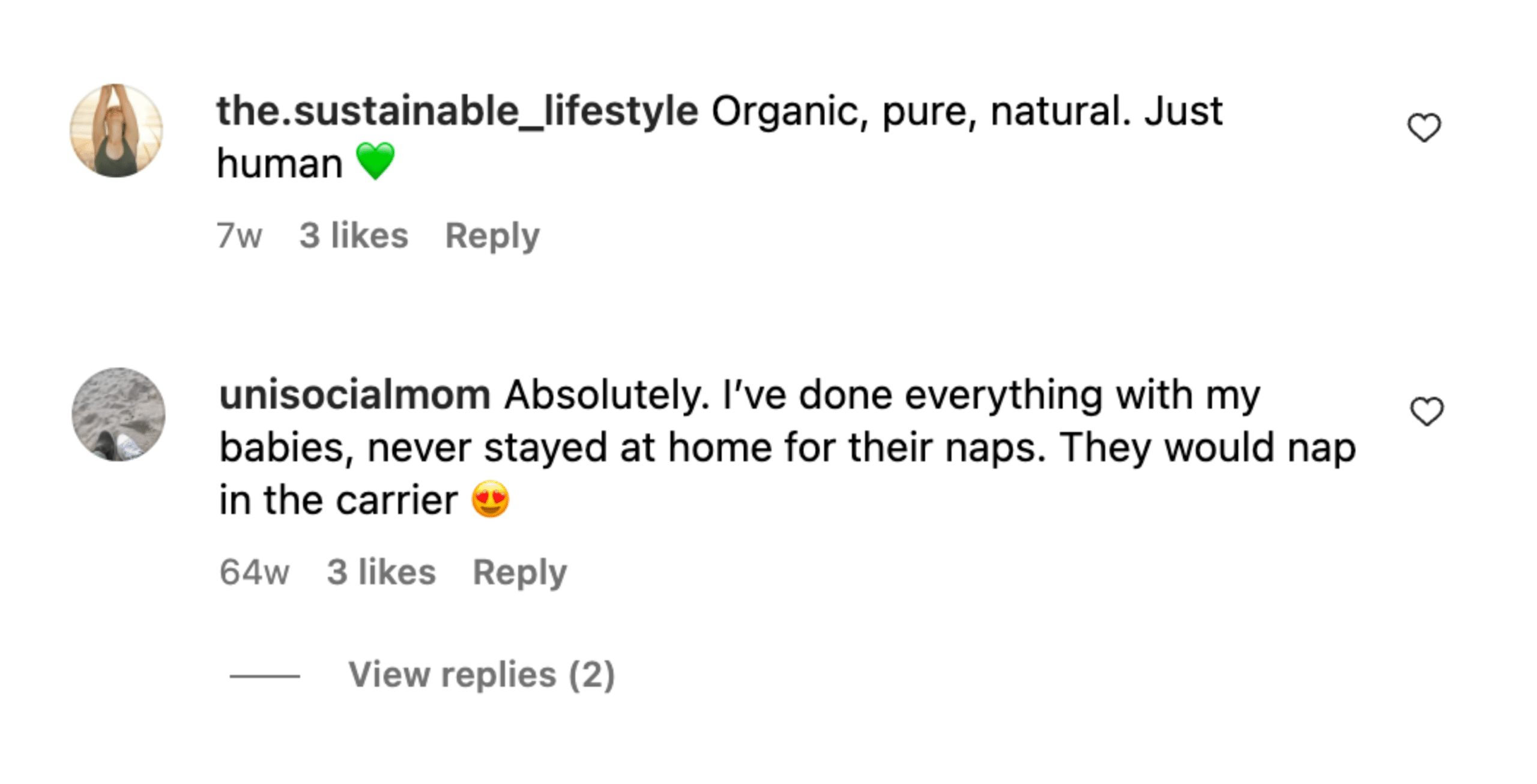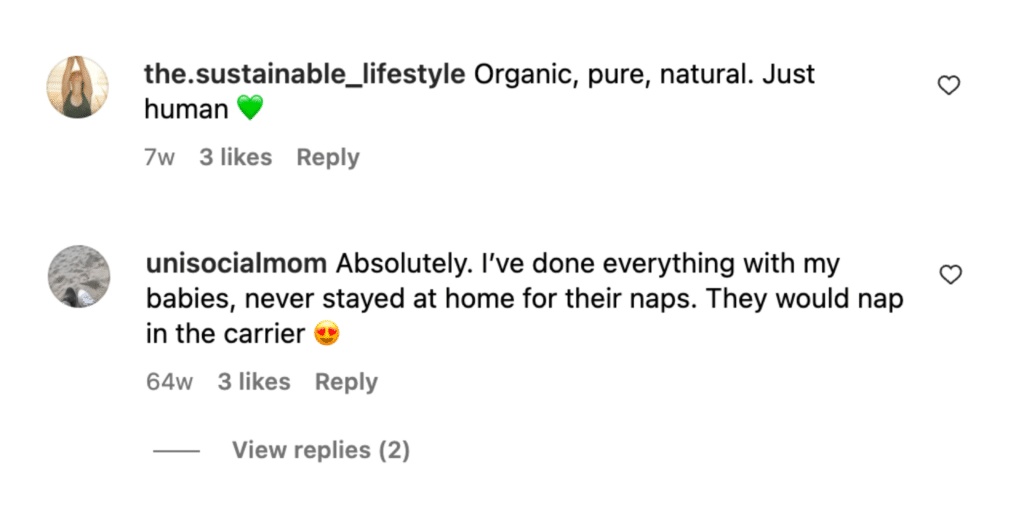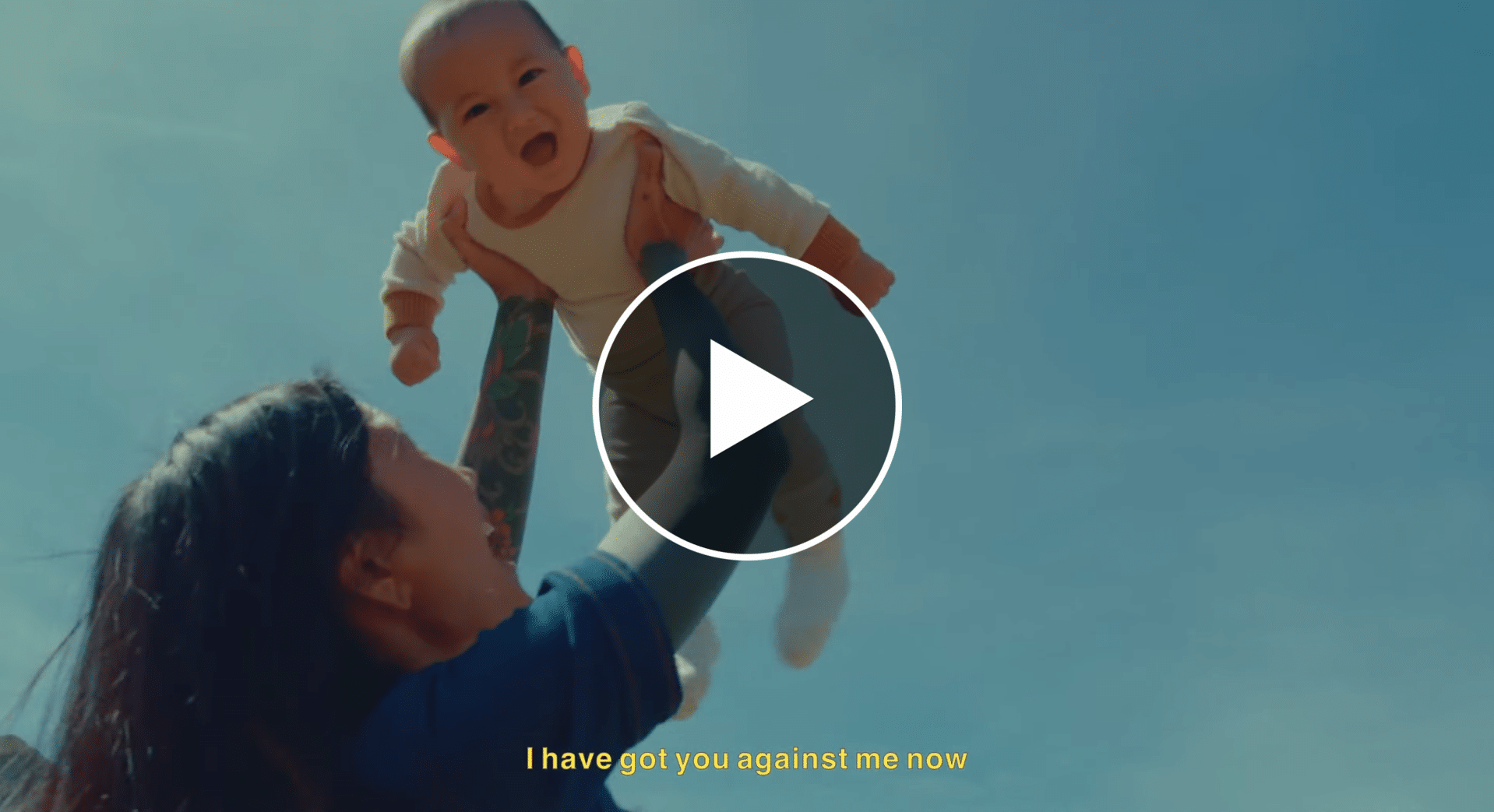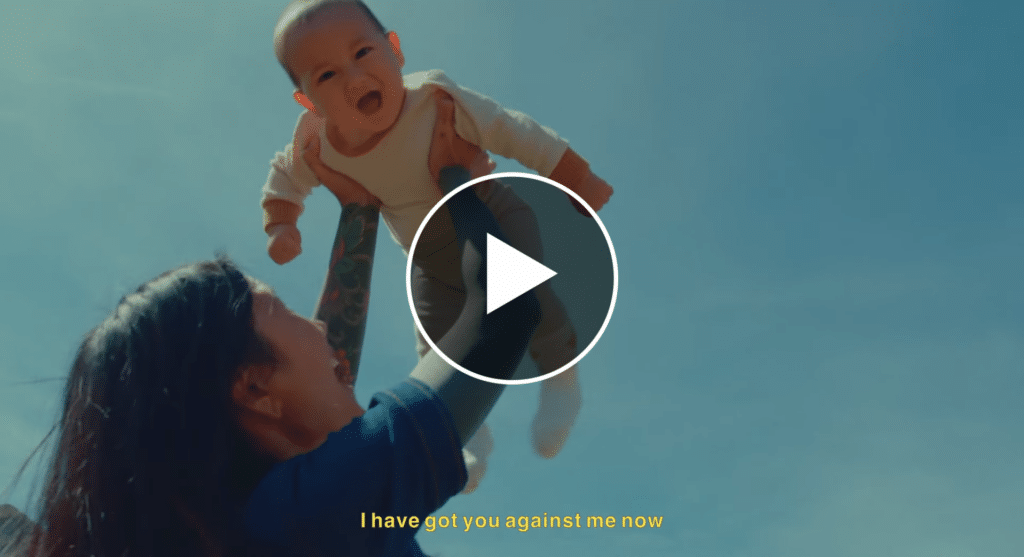 By accurately mapping the prevailing mental model of its user base around parenting as another facet of self rather than a separate identity, Artipoppe built a brand that aligned with their users' visions of parenthood. The result is a fascinating case study of how tapping into audience worldviews, rather than surface demographics, can turn products into a lifestyle choice with fervent advocates.
Find Where Users Are in Denial 
Worldviews often contain soft spots, contradictions, and denial revealing inner tensions. Remember when I referred to worldviews as tapestries of different experiences, values and influences? Well, tapestries often have some loose threads and knots, which in this metaphor are these inconsistencies.
Concept Bureau CEO, Jasmine Bina, wrote in a recent article, "Strong brands have cognitive dissonance at their core. They understand that while the product may solve a real-world problem, the brand is solving a much more valuable identity problem." When you notice someone saying one thing but doing another, don't just gloss over it — this is your chance to really get to the core of who they are. For example, if someone claims to be all about "going green" but then maybe pulls out a water bottle from their purse and throws it away, that's a sign of a deeper struggle, maybe between convenience and their eco-friendly ideals. 
People are masters at justifying their actions, especially when they're at odds with their stated beliefs. Listening to these justifications can be like hitting the jackpot. You'll often find that the stories people tell themselves to resolve these contradictions reveal a lot about their true worldviews. And let's not forget about virtuous principles that people love to talk about but sometimes fall short of practicing. These aren't just "oops" moments, they're opportunities to understand the hurdles people feel they're facing. 
Zeroing in on these contradictions isn't just about pointing out flaws or gaps. It's about understanding the emotional factors that steer people's choices. Once you get that level of understanding, you're well on your way to building a brand that doesn't just meet basic needs but actually resonates with the often unspoken worldviews of your users.
The success of Rare Beauty and Artipoppe illustrates the immense power of building brands around a shared worldview. Both companies have been able to carve out niches in crowded, competitive markets by listening to more than just what their target audience wants but what they believe in. When a brand taps into its users' emotionally driven belief systems, those users see their innermost values and aspirations reflected back, binding them to the brand in a profoundly personal way. 
In a world that is increasingly fragmented and impersonal, a brand that speaks to your worldviews offers a comforting sense of familiarity and belonging, validating your understanding of how the world works. This alignment with what consumers fundamentally perceive to be true, good, beautiful and meaningful fosters a deep-seated sense of loyalty and belonging — a connection that transcends trends or spur-of-the-moment purchase decisions. Brands that can align with and embody users' worldviews are not just more likely to grab attention in the short term, they're more likely to sustain it, no matter the changes ahead.